Chik blinds are a traditional form of screen popular in Bengal, placed both inside the house (to create separation between sections) and outside on verandahs or balconies. It was through screens such as these that women would often meet or converse with visitors or look out into the outside world.
The blinds are made from finely hand-cut and hand-finished bamboo, treated with fire to remove oil before splitting. The designs are made by interweaving twine within the bamboo sticks on a single bamboo pole using weights.
AVAILABLE AT WELLS ABBOTT HOUSTON & WELLS ABBOTT DALLAS

Namay Samay's chik blinds are made to order in-house, with a variety of finishing options to choose from.

Strings come in a natural color, and may be custom dyed.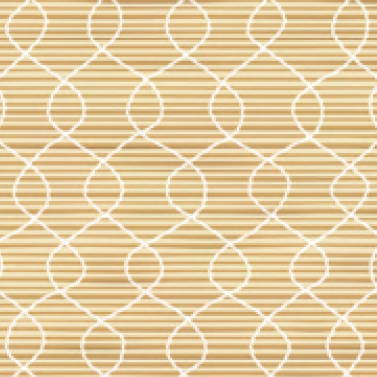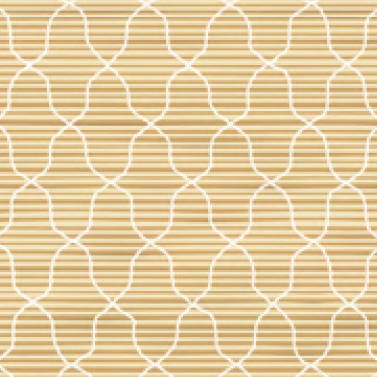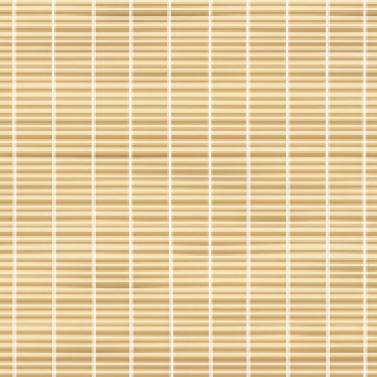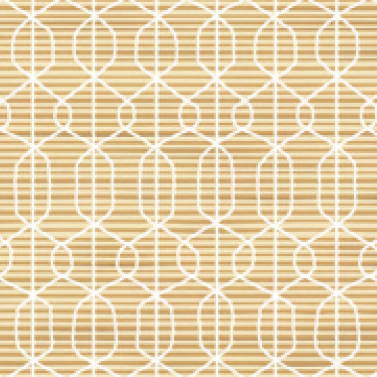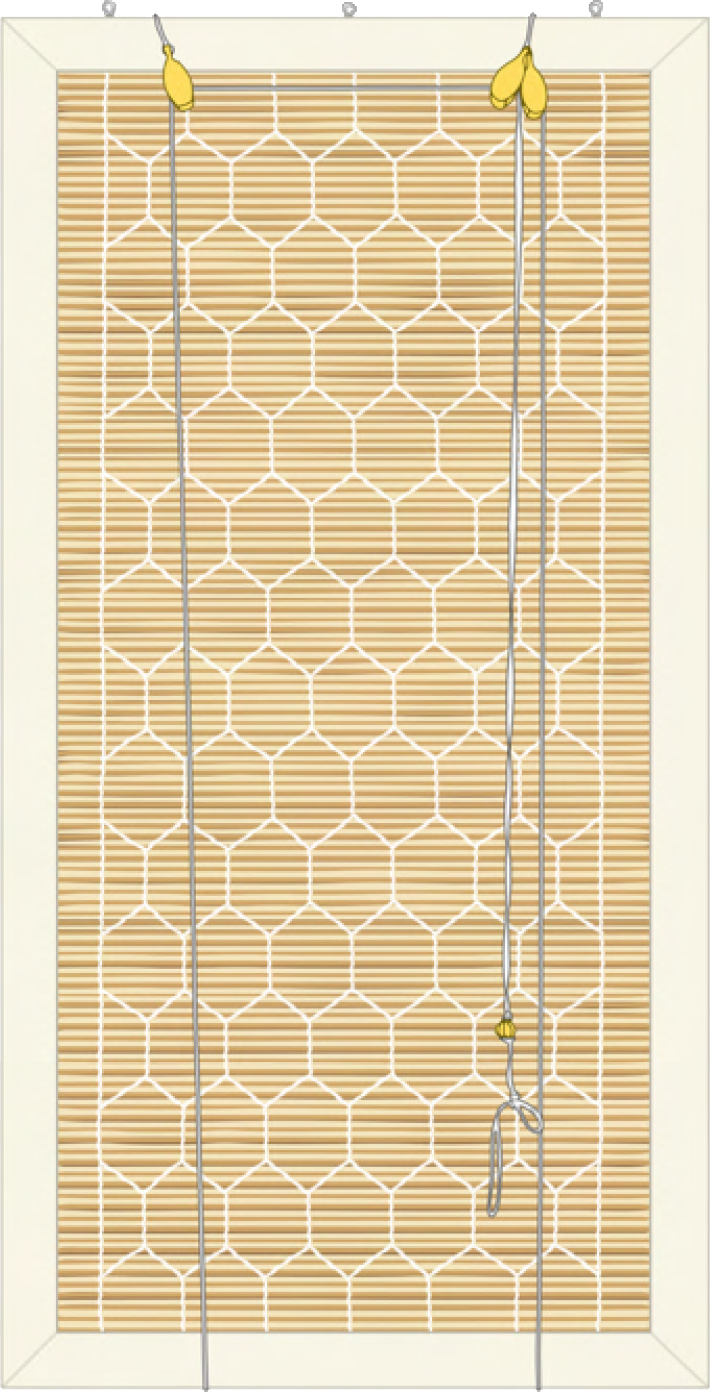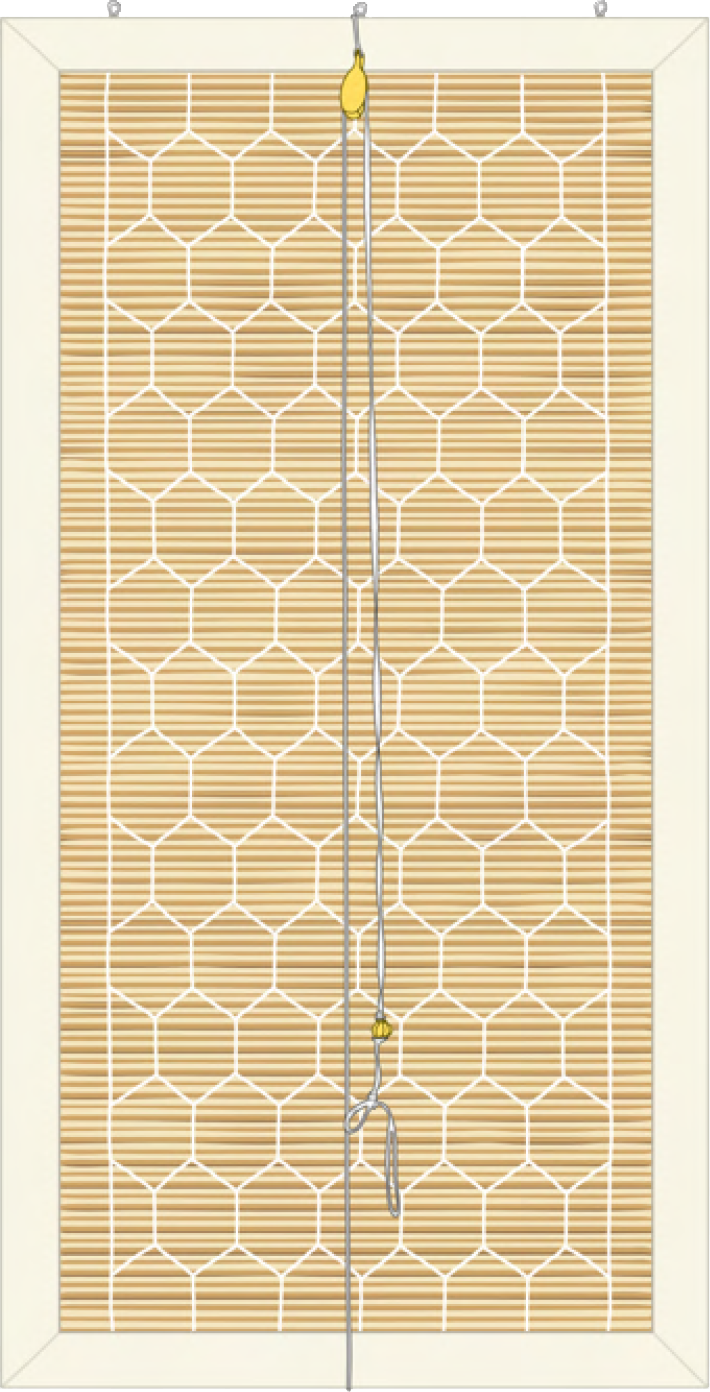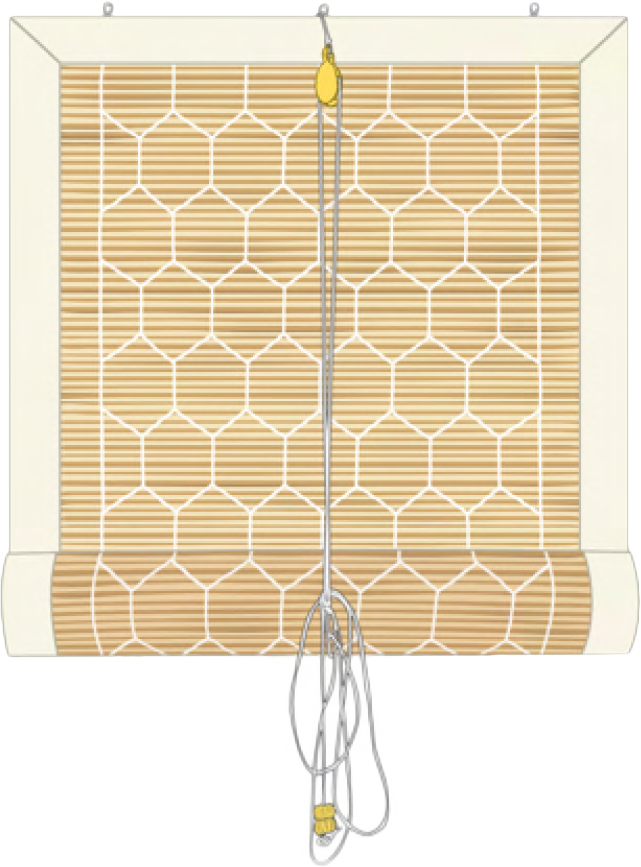 No Lining, Standard Binding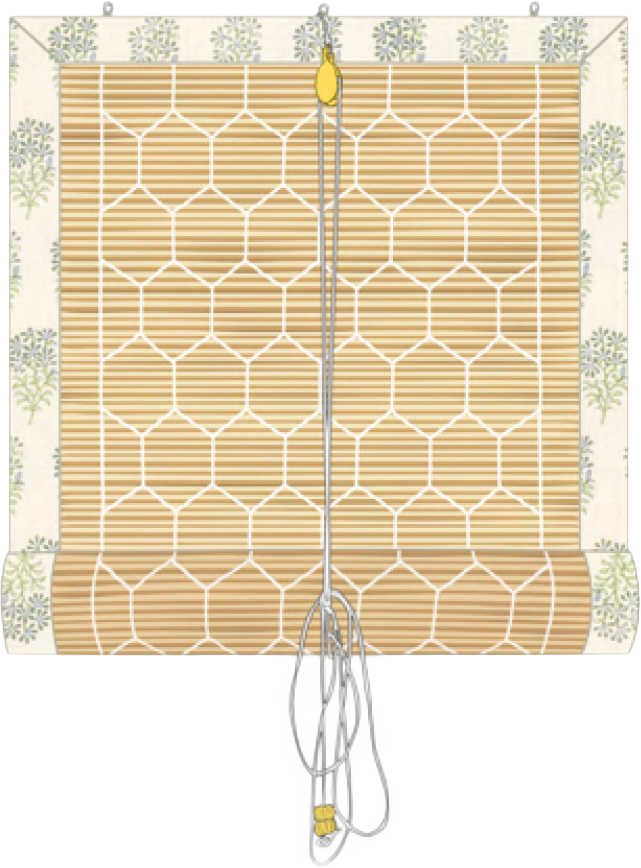 No Lining, Printed Binding

No Lining, Solid Colored Silk Binding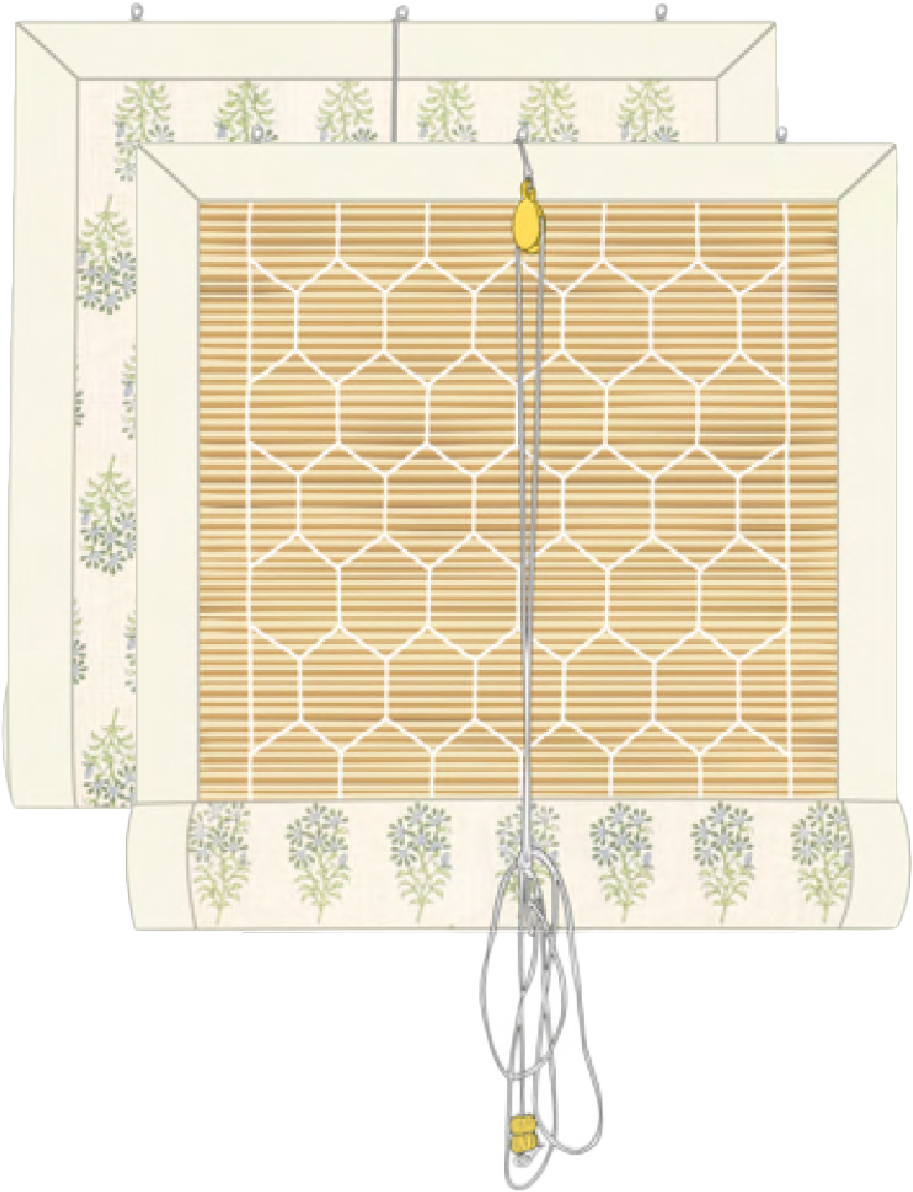 Fabric Lined, Standard Binding,
Bamboo facing inside
(Print is inverted on the back)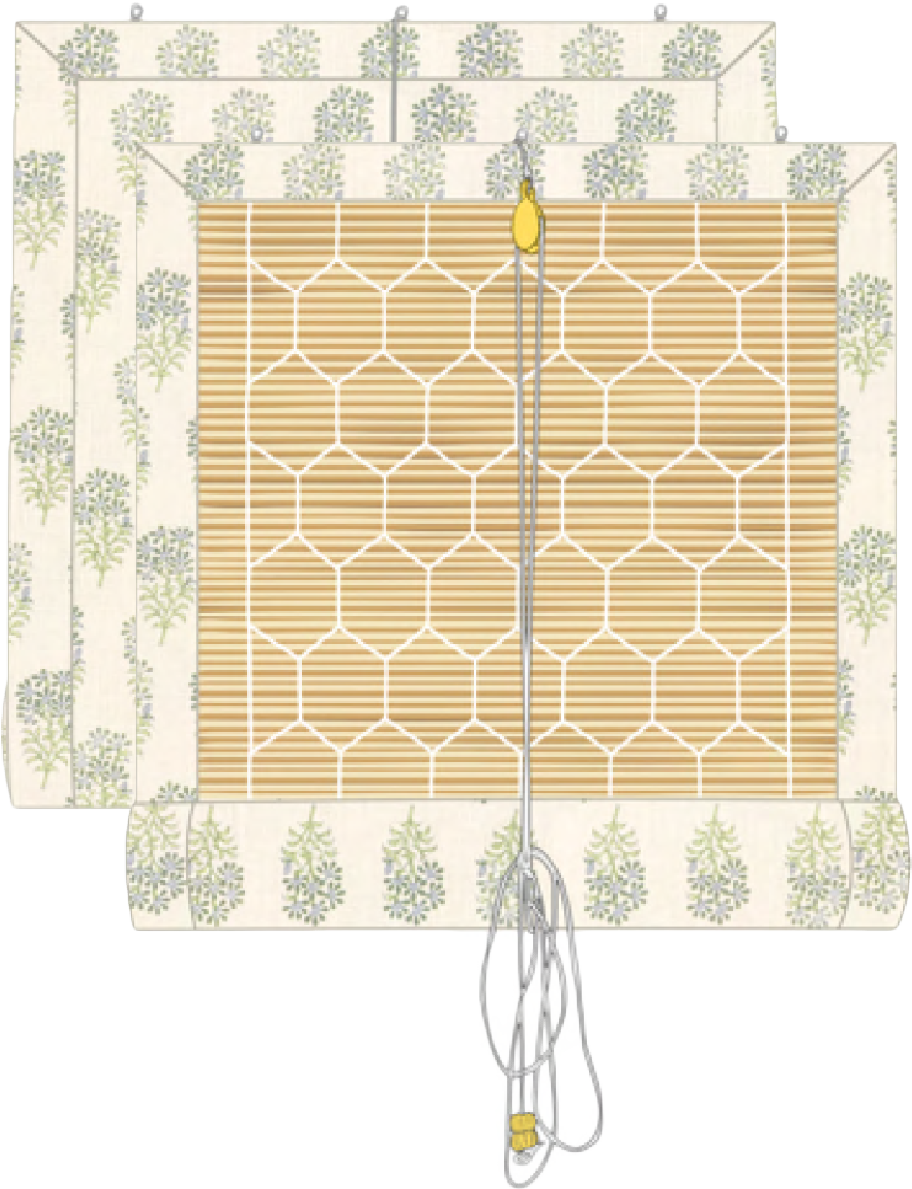 Fabric Lined, Printed Binding,
Bamboo facing inside
(Print is inverted on the rolled area on the front)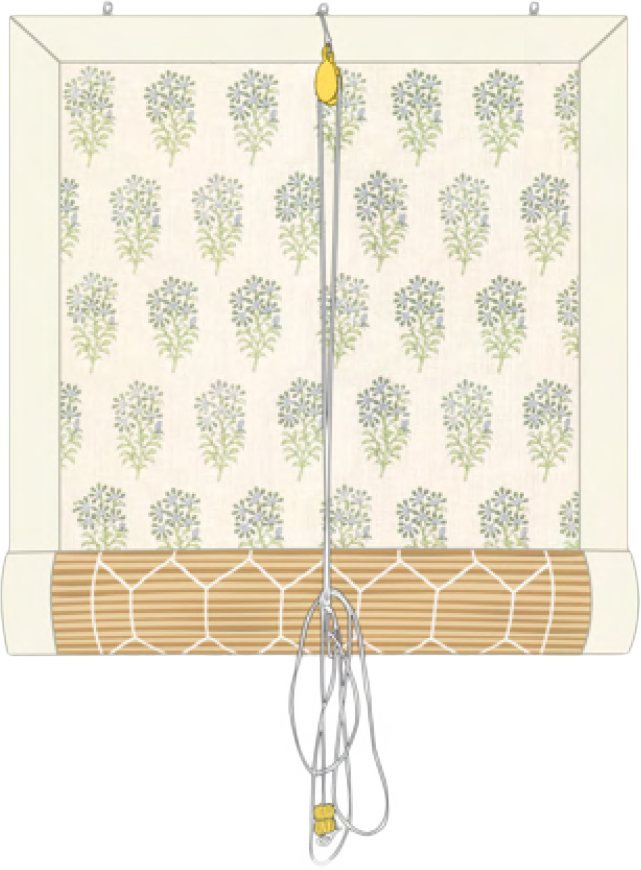 Fabric Lined, Standard Binding,
Bamboo facing outside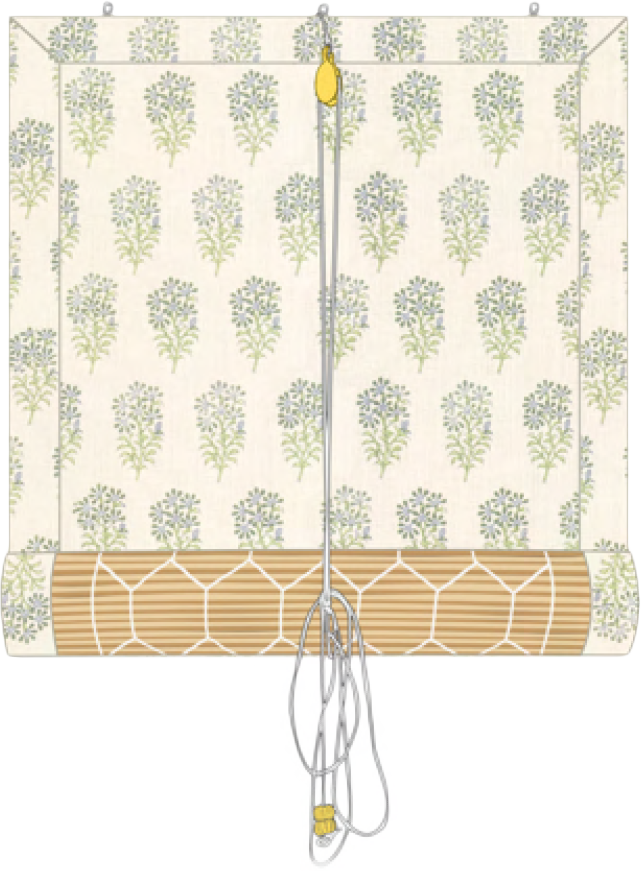 Fabric Lined, Printed Binding,
Bamboo facing outside

Contact Wells Abbott to place your order


1025 N. Stemmons Freeway
Suite 749
Dallas, TX 75207

214-239-8722
info@wellsabbott.com

Mon–Thu: 9AM–5PM
Fri: 9AM–1PM
Sat–Sun: Closed

5120 Woodway Drive
Suite 3010
Houston, TX 77056

713-626-5915
info@wellsabbott.com

Mon–Thu: 9AM–5PM
Fri: 9AM–1PM
Sat–Sun: Closed